Dr. Sujatha Prabhakaran DDS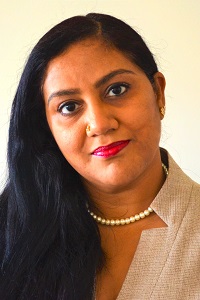 Dr. Sujatha Prabhakaran, Suja as she loves to be called, has an experience of 18 years in dentistry. Dr.Suja graduated as a Dentist in 2003 at the Dr. MGR Medical University in Chennai, India and also completed a post-graduate degree in Immunotechnology. After arriving in Canada in 2011, Dr. Suja qualified as a Registered Dental Hygienist from George Brown College where she was the recipient of the Academic Merit Award in Dental Hygiene, Jay Lowry Award for Orthodontics, and Dr. Terry Poulos Award of Excellence for Oral Health Assessment.
With 5 years of experience as a dental hygienist in Toronto, she was accepted at the International Dentist Advanced Placement Program (IDAPP) at the prestigious Faculty of Dentistry at the University of Toronto and earned her Doctor of Dental Surgery (DDS) degree. She is a is a member of the Ontario Dental Association and the Royal College of Dental Surgeons of Ontario. Presently, Dr. Suja also serves as a Clinical Instructor at the faculty clinics at the University of Toronto, teaching students in the last two years of the DDS program.
Dr. Suja is well versed in all aspects of general dentistry and has a special interest in periodontal care, esthetic smile treatments and has also completed training in the use of clear aligners for performing orthodontic corrections. She regularly attends continuing dental education programs to improve her skills, knowledge, and techniques, and strives to bring the latest and the best treatments to her patients.
Outside of her clinical practice and teaching positions, Dr. Suja enjoys cooking for family and friends, loves spending time in nature with her husband, Dr. Kumaran, and their two lovely kids and is an avid gardener. Dr. Suja communicates fluently in English, Tamil and Hindi and makes sure that her patients understand all their treatment options and makes informed treatment decisions.
---
Dr. Kumaran Mayelam BDS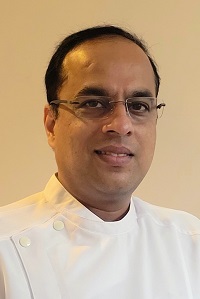 Dr. Kumaran Mayelam brings his valuable experience of about 25 years as a dentist. After graduating as a Dentist in 1997 from Pondicherry, India, Dr. Kumaran completed achieved his Master of Dental Surgery degree, specializing in Oral Pathology. In addition to practicing as a family dentist, Dr. Kumaran was actively involved in teaching in universities in South India and later at the University of Sirte in Libya.
After arriving in Canada in 2011, Dr. Kumaran licensed as a General Dentist in Ontario, and is a member of the Ontario Dental Association and the Royal College of Dental Surgeons of Ontario. He has worked as an Associate Dentist at dental offices in the GTA, including Scarborough. Dr. Kumaran also worked as a dentist at the Gateway Community Health Centre at Tweed, ON providing regular dental services to low-income seniors, individuals, and families without dental insurance who are at high risk for poor health, and thoroughly understands the needs of his patients.
Dr. Kumaran is very effective in communicating in English, Tamil and Telugu and Hindi (basic communication). Dr. Kumaran is dedicated to treating people, not just teeth. He takes the time to get to know each one of his patients. He measures his success on the quality of long-term relationships he builds with his patients and their families, not solely on the excellent dental care he provides.
Dr. Kumaran has a special interest in Oral surgery and Endodontics and is known for being gentle and compassionate. He has also undergone training in orthodontics using clear aligners and has also completed a clinical orthodontic program through Academy of Gp Orthodontics.
On his days away from the office, he loves spending time with his family and friends outdoors and enjoys sketching and drawing.
We are confident that Dr. Suja and Dr. Kumaran will continue to provide you and your family with the best dental care possible.
---
Dr. Dinca
Dr. Dinca graduated from University of Western Ontario in 2008. She also holds a dental degree from Romania where she practiced for 3 years before immigrating to Canada in 2002. In 2006 she was accepted into the International Trained Dentists Program at University of Western Ontario and went back to school to have her studies accredited. In 2008 she earned her Doctor of Dental Surgery (DDS) degree and upon graduation she was presented with the Septodont award for the student with the best results in oral surgery.
She comes to the practice with excellent credentials. Following graduation she worked in London, ON in 3 of the city hospitals alongside renowned surgeons where she fine-tuned her skills in oral surgery. Since 2009 she entered private practice working as an associate dentist in dental offices in Peterborough, Kitchener, Hagersville and Hamilton.
She is a member of Ontario Dental Association, International Association of Dentists, and Royal College of Dental Surgeons. She is also a fellow of the International Congress of Oral Implantologists and World Laser Institute. She has a special interest in oral surgery, cosmetic dentistry and endodontics, but she equally enjoys family general dentistry. She has had extensive training in placing dental implants and she is a true believer in continuing education to keep up to date with the latest dental technology.
In 2013, The International Association of Dentists recognized Dr. Dinca as a Leading Physician of the World and a Top Dentist in Hamilton, ON.